No Credit/Debit Cards as type of payment from Saturday June 24- Friday June 30, only Cash.
Closed:
Tuesday July 4th, 2017
August 13-20, 2017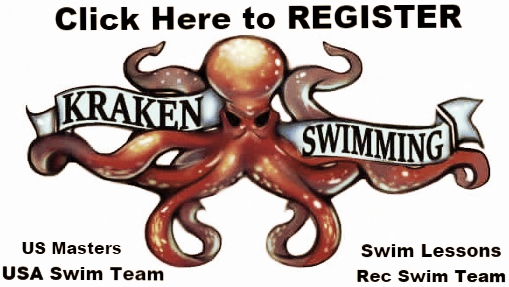 CURRENT OPEN
SWIM HOURS:
Mon/Wed/Fri
6-8am - Members Only
Mon/Tues/Wed/Thurs
2-4pm & 7:45pm to 9:30pm
Friday- 3-5:30pm (no lap swim)
Saturday - 11am-5pm
Sunday - 2:30-5pm
AQUA STAND UP IS HERE!
Are you looking for a new type of workout for 2017? Get started now with our latest program - Aqua Stand Up! Exclusively at the Hubbard Pool. We remain the leading Aquatic Fitness facility in the area with our innovative programs geared to keep you healthier, longer!
ACQUAPOLE and ACQUABOXE!
As we start the new year it's time for a new workout! It's time to move your workouts to the pool and see why it's safer and more effective. Each of these classes offers something unique. Best of all though, it's FUN!
Everyone can do this class from 15 to 80+, skinny to overweight, women and men! Try it out today by reserving your space. Classes are limited to 6 people! Call us for details 330-272-9901.
Everything Aquatic
Great testimonial for why you should try Aqua Stand UP 😀😀 Available exclusively at the Hubbard Pool
From the Desk of the Aquatic Director:
Choosing Active Over Passive Family Time! 
Like many Americans today, we are all leading busy lives and it's a struggle to make ends meet and run an efficient household.  As the weather is changing, do you find it hard to find healthy activities to do with your family?  Why let the kids play hours of video games?  Why take them to the movies and spend a hundred dollars?  Sure these are ok in moderation, but consider adding some active family time to your winter schedule – better yet, make it a year round thing.  


As we continue to move more into the digital age, it's up to you (the parents) to hold onto the core values of family.  How much time is being spent texting your husband or wife and your children?  Do we actually talk to people anymore?  Well the answer may be simple - HEAD TO THE POOL!  Everyone knows that water and electronics do not mix well.  Therefore taking your family to the pool for a few hours of fun will force everyone to put down their phones or tablets and actually talk to one another.  Additionally you get to experience that water is highly resistant to movement (14x more than air) and your entire family will get a workout while having FUN!  Play catch, jump off the diving boards, swim laps, race your kids, etc.  These are great activities that could be happening each and ever week at the Hubbard Pool.  Hubbard is so lucky to have a community pool with so many offerings.  The pool is busy 7 days a week with swim lessons, lap swims, competitive swim team, synchronized swim team, masters swim team, aqua fitness and more.


So, before the cold weather forces you indoors, check out a membership for you or your entire family.  Memberships are now on special and a year membership could cost a family as little as $28 per month.  You can't even take your kids to the movies once for that price!  This gives you access 7 days a week to our great programs.  We have open swims on Tues/Thurs night from 7:30-9pm, Saturdays from 11a-5p, and Sundays from 2:30-5pm.  Lap swims are offered 7 days a week and so is aqua fitness.  Visit us on the web www.hubbardpool.com to check out all the offerings and let's make family time, active time!  Together we can make a difference and make communication and togetherness stronger!  #ditchtechnology #unplug #liveinthemoment

Winter Special
Save 15% if you're a resident or 10% if you're a non resident on all memberships. Now is the time to join the pool. Let the family enjoy open swims all winter long. Affordable and active fun for all.
EXCLUSIVE PREMIUM CLASSES CLOSE TO HOME!
Premium classes offer smaller class sizes and better instruction. Instructors are trained to teach very well prepared classes that offer even more benefits than just our regular group classes. Click here to hear real testimonials from our clients.
Hubbard Community Pool - 200 Hall Avenue - Hubbard, OH 44425 - 330-272-9901