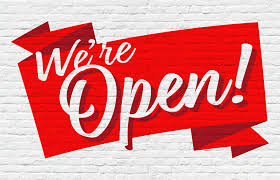 WE'RE HIRING!
Looking for lifeguards! If interested please apply within at the Hubbard Community Pool. Starting at $9.55/ hour. Must have a valid, and current certification.
We are also looking for a swim instructor to run our Swim School! You will be responsible for carrying out the curriculum for Parent/Child, Beginner, and Advanced swim lessons. If interested, please email us at hubbardpool@gmail.com, or give us a call at 330-272-9901 option 9.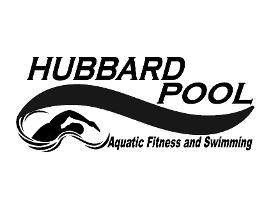 Come See us!
200 Hall Avenue
HUbbard, OHio
44425
CURRENT OPEN
SWIM HOURS:

THE POOL WILL NOT CURRENTLY BE OFFERING OPEN SWIM TIMES DUE TO COVID-19.
PLEASE CONTINUE TO CHECK OUR WEBSITE, FACEBOOK, AND INSTAGRAM FOR ANY UPDATES.
Current Office Hours:
MON: 6:30AM-1PM & 6-8PM
TUES: 6:30AM-1PM & 5-8PM
WED: 6:30AM-1PM & 6-8PM
THURS: 6:30AM-1PM & 5-8PM
FRI: 6:30AM-NOON
SAT: 8AM-NOON
SUN: NOON - 2:30PM
These hours ONLY reflect our office hours. Please refer the
schedule
for all lap swim and class times.
FEEL FREE TO MESSAGE US ON FACEBOOK, CALL AND LEAVE A MESSAGE, OR EMAIL US AT HUBBARDPOOL@GMAIL.COM. OUTSIDE OF BUSINESS HOURS!
Check us out on Social Media!
Hubbard Community Pool - Aquatics & Fitness for a healthier lifestyle
This month, we added another Premium class to our schedule!!
We are slowly reintroducing our premium classes based on instructor availability. We've been offering Aquastrength Saturdays at 8am since the reopening, and now Hydrospin will be available for those of you with a Premium package!
Spin will run Wednesday evenings at 7:30PM with Adrienne.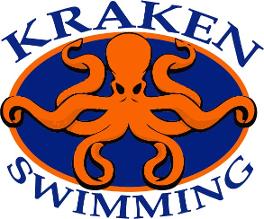 kraken competitive team sign-ups are live!
Our Competition Team is a year-round, USA Swimming affiliated team that operates within the Lake Erie Swimming LSC. The calendar year is split into two seasons: Short Course, which runs September-March, and Long Course, which runs April-August. In order to provide the best environment for our athletes, the team is divided into training groups based off age and ability level. Descriptions of the groups can be found HERE, on our Kraken website.
If you are interested in signing up for our competitive swim team, head over to the Kraken Swimming website and register now!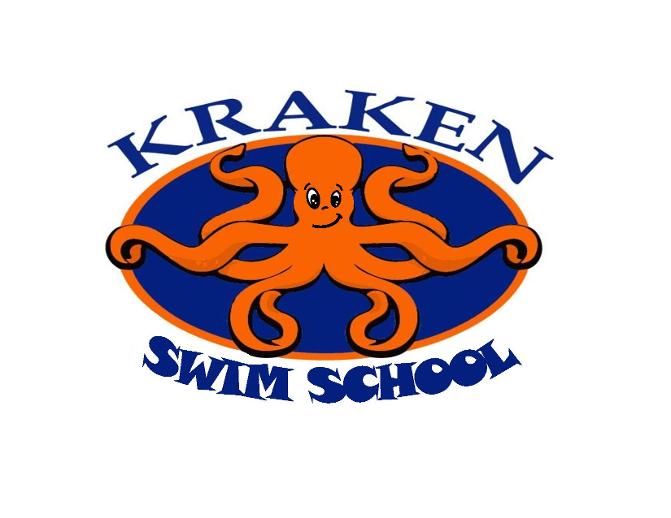 REGISTRATION OPENS MONDAY, AUGUST 10TH!!!!!
There are A LOT of changes to how swim lessons will run moving forward. Please continue reading for all the details on how things will work from here on out.
Group lessons will run in 8 week sessions. The first session beginning Monday, August 31st and running through Saturday, October 24th. Sign ups for the first session will CLOSE on August 28th. If you are not signed up by this date, you must wait to register for the second session. Registrations for session #2 will begin in September.
We will no longer be issuing monthly billing. You will pay per session, and the total amount will be required at registration.
Parent/Child lessons will run on Saturdays from 11AM-11:45AM
Beginner lessons will run on MONDAY & WEDNESDAY from 6:30PM-7PM
Advanced Beginner lessons will run on TUESDAY & THURSDAY from 6:30PM-7PM
FOR BEGINNER & ADVANCED BEGINNER LESSONS
Details of each skill group will be laid out on the website(Kraken and Pool) to help you determine which group best suits your child.

Students will be given a swim test on their first day of lessons to assess their skills todetermine which group they will be in (Beginner, Advanced Beginner).

If your child participates in any session and renews for the following session in the same group, they will continue where they left off on their progress card. They will not be required to start over.

In order for your child to move up in a skill group, they will be given a swim test to ensure they have mastered everything required for them to safely move on.

There will be bright orange markers on the wall where your child will sit to ensure 6 ft social distancing when they are not in the water with the instructor.

We encourage you to use our "come in your suit & leave wet" protocol while the weather is still nice and avoid the locker room if at all possible. This is not required! The locker rooms are open and able to be used.

We will be introducing progress cards for each student. They will be sent home with your child after 4 weeks and again at the end of the session

We will also be issuing Achievement Wrist Bands to your child when they complete a certain skill set. We will inform you when your child is receiving a new band, and you will be invited on deck for photos and to celebrate their achievement. Each set of achievements will be a different color and they will keep all Achievement Bands they receive.

A photo release has been added to the registration process.

Due to COVID-19, our balcony & seating in our lobby is currently closed, but you will be able to watch all of your child's lessons via livestream on our Facebook page Kraken Swim School.

We will also be featuring your child on the Kraken Swim School Facebook when they earn a new Achievement Band.