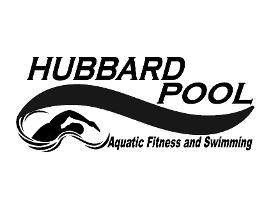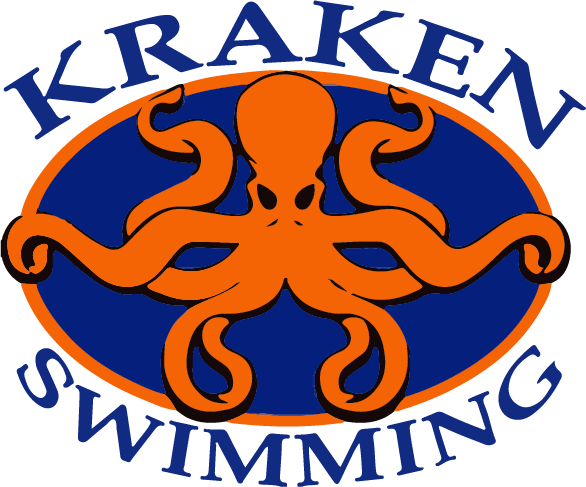 NOW HIRING!
Lifeguards! Please call or stop in for more details!
330-272-9901
Come See us!
200 Hall Avenue
Hubbard, OHio
44425
CURRENT OPEN
SWIM HOURS:

SUNDAYS FROM 12PM-2:30PM
BY RESERVATION ONLY!
Current Office Hours:
MON: 6:30AM-1PM & 6-8PM
TUES: 6:30AM-1PM & 5-8PM
WED: 6:30AM-1PM & 6-8PM
THURS: 6:30AM-1PM & 5-8PM
FRI: 6:30AM-NOON
SAT: 8AM-NOON
SUN: NOON - 2:30PM
These hours ONLY reflect our office hours. Please refer the
schedule
for all lap swim and class times.
FEEL FREE TO MESSAGE US ON FACEBOOK, CALL AND LEAVE A MESSAGE, OR EMAIL US AT HUBBARDPOOL@GMAIL.COM. OUTSIDE OF BUSINESS HOURS!
Check us out on Social Media!
Hubbard Community Pool - Aquatics & Fitness for a healthier lifestyle
WE ARE LOOKING FOR SPONSORS!
Kraken Swimming & HCP is looking for local businesses to work with us! In exchange for a donation, we will provide ample advertising opportunities for your business!
Some examples of the advertising you could receive based on your donation are:
- logos on all of our tshirts
- a large banner hung in our facility
- social media shout outs
- a permanent plaque with your business name on one of our diving blocks
Kraken Swimming is growing so fast and we want to ensure that we have adequate and SAFE equipment for all of our swimmers. But we cannot do that without the help of our wonderful community!
Check out the different tiers of sponsorships we have available and reach out to Adrienne with any inquiries!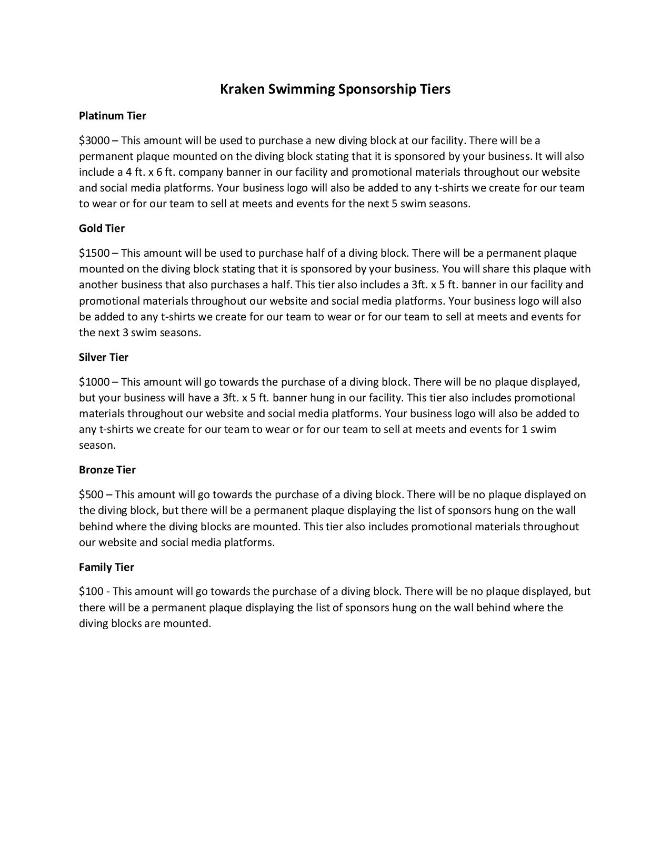 PLEASE MAKE SURE YOU READ ALL OF THE FOLLOWING INFORMATION REGARDING HOW OPEN SWIM WILL RUN! THERE ARE MANY CHANGES TO HOW WE WILL OPERATE FOR THE FORSEEABLE FUTURE!
We will run open swim on SUNDAYS ONLY from 12pm-2:30pm

You will be able to reserve half hour blocks

Price will be $5/person for anyone 2 years old and older

Sign-ups will be IN PERSON ONLY - and you will need to pay for ALL swimmers at the time of reservation

We will not accept any refunds once paid

You cannot transfer your already reserved block to another time

You can only sign up for ONE block per day. If there happens to be room for you and your party in the next block, you can stay.

Please do not arrive more than 10 minutes prior to your designated swim time. If you do, you will be required to remain in your car or outside.

Everyone in your party MUST check in at the front desk before entering the locker room or pool area.

You can walk-in, but you will take the chance that there are no spots available for you and your party.

Masks must be worn at all times except when in the pool

Please remain a 6 foot distance from anyone not in your party

Only the shallow end will be available for open swim - no diving board or 6ft use

You may not enter the pool to swim until the previous block is out of the pool
Please call the front desk with any questions at 330-272-9901 and choose option 9
COVID-19 PROTOCOLS
We've implemented some changes since reopening back in June. Please head over to our COVID-19 tab for all the details on what you should expect when visiting the Hubbard Community Pool!
With an increase in COVID cases, we need to be SUPER vigilant with our safety protocols so we can continue to remain open! The following protocols are top priority—so please be sure to follow them!
Please do not enter the building until TEN MINUTES before your scheduled class. If you do, we will ask you to go back out and wait in your car.
You are to remain 6ft apart AT ALL TIMES—in the lobby, the locker room, and the pool. If you cannot comply with this, please stay home!
Masks are required everywhere but on the pool deck and in the pool.
Please try to limit your locker room time to less than 5 minutes!
We will be enforcing these rules more strictly than before—we are doing everything we can to remain open, and we need your help to do so!
2021 LIFEGUARDING COURSES
We've got Blended Course Lifeguarding classes and Recertification Course on our 2021 schedule.
Head over to our LIFEGUARDING tab for all the details!